Dr. Jessamyn Bowling successfully defended her dissertation, "Social Support with Sexual Minority Females in Mumbai, India," on June 17th. She started her new position as Assistant Professor at University of North Carolina-Charlotte in the Department of Public Health Sciences this August. In addition to teaching and mentoring undergraduate and graduate students, she hopes to continue her work with sexual minority females in India, as well as bisexual parents in the U.S. She will seek to establish collaborations with community-based organizations in order to examine sexual and gender minority health in the Charlotte region, the largest urban area in North Carolina.

Jessamyn was a U.S. Peace Corps Fellow at the University of Arizona, where she completed her MPH in Health Behavior & Health Promotion. Her internship research project investigated community beliefs and acceptability of cervical cancer screening and treatment in Cambodia. She was engaged with community service in various aspects, including border health, refugee health, and homeless women's reproductive health. Jessamyn designed and conducted a maternity needs assessment for Latina women in Pima County, AZ. 

After arriving at Indiana University, Jessamyn worked with CSHP faculty and students  to launch a study aimed at exploring self-identified bisexual parents' paths to parenthood, and communication about sexuality with their children. This project, funded by an extramural grant from the American Institute of Bisexuality, has the potential to inform resource development for bisexual parents. Papers from this study are currently under review and in production. Her dissertation grew from the ongoing U.S.-India Partnership, between CSHP and The Humsafar Trust in Mumbai, India. After conducting an exploratory study in which sexual minority females prioritized the threat of parental rejection, she examined their engagement in social support using a multiple method study (including photo-elicitation interviews).
The findings from her dissertation point to the ways sexual minority females in Mumbai are diversely building resilience through social support, but they also point to needs in healthcare access and stigma reduction. Jessamyn plans to develop a website to share this project and continue the dialogue among sexual minority females in India. The participants' excitement in contributing to both of these projects affirmed Jessamyn's passion for research with marginalized populations. Jessamyn's dissertation committee included Drs. Brian Dodge (Chair., Applied Health Science), Debby Herbenick (Applied Health Science), Lucia Guerra-Reyes (Applied Health Science), Stephanie Sanders (Gender Studies), and Devon Hensel (IU School of Medicine, Pediatrics/Adolescent Medicine), all of whom are incredibly proud of her accomplishments at IU and look forward to following her promising caeer in the future.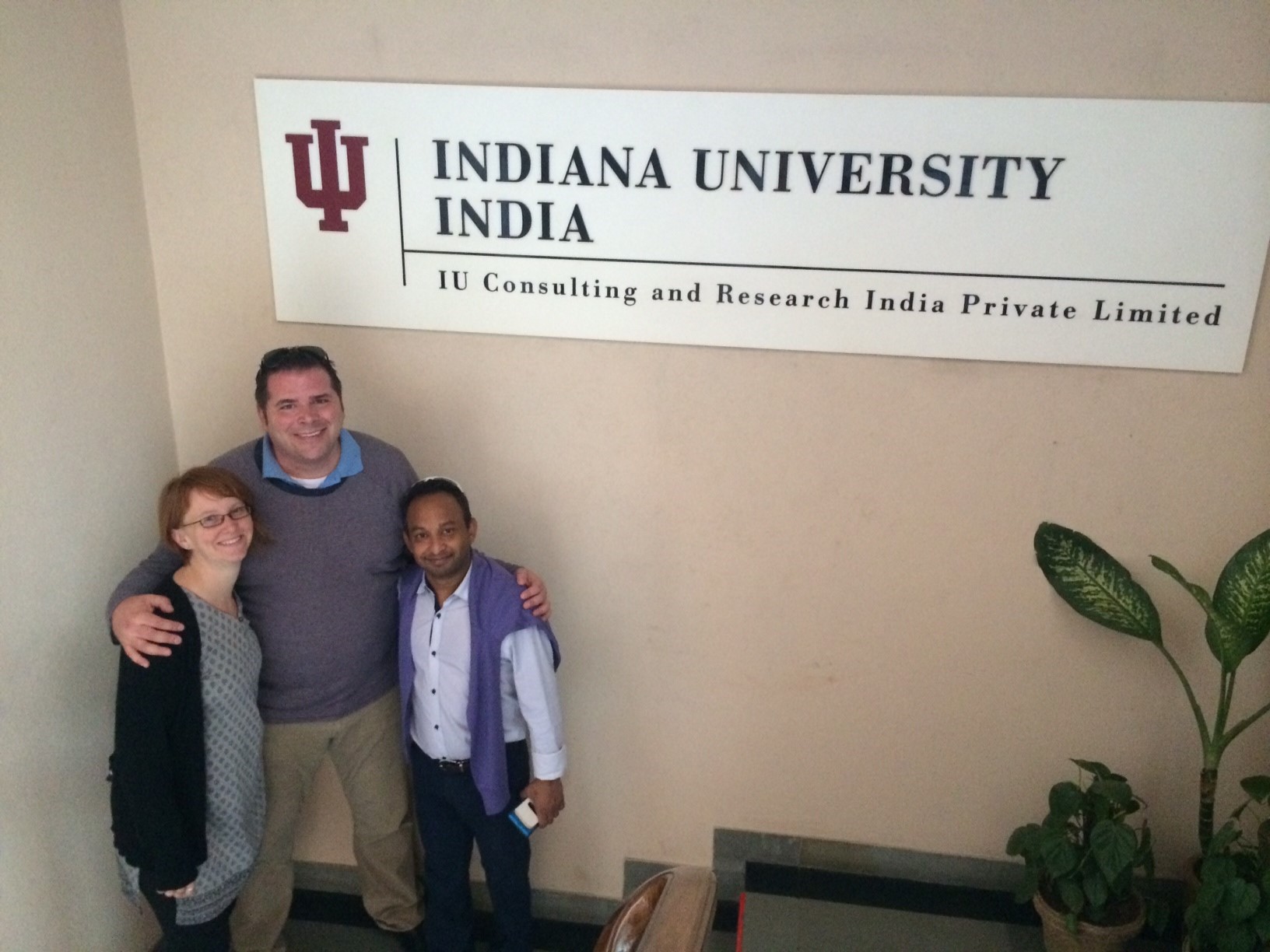 Drs. Jessamyn Bowling, Brian Dodge, and Swagata Banik meeting with delegates from The Humasafar Trust during a visit at the IU India Office in Gurgaon, Delhi, India in 2014.