Dr. Brian Dodge is back from a whirlwind day in Washington D.C. for the first ever White House Bisexual Community Policy Briefing on September 21, 2015. The White House has subsequently released a summary highlighting the unique needs of the bisexual community. Dr. Dodge has also shared an account of his personal experience in the Health & Vitality Blog for IU Bloomington Newsroom - check it out!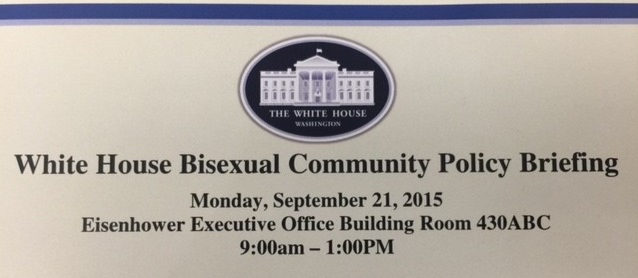 The event, held in the historic Eisenhower Executive Office Building, brought together nearly 100 governmental, scientific and community leaders and experts from across the United States to discuss significant concerns faced by bisexual individuals in terms of health (physical, mental, and sexual), housing, education, employment, violence, asylum and immigration, and justice. In many cases, bisexual men and women report the highest rates of negative outcomes and disparities relative to other populations.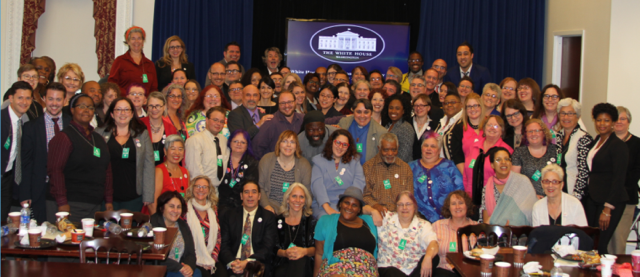 The representation of Dr. Dodge, who coordinates local and multi-institutional research initiatives focused on bisexual health, on behalf of Indiana University at this milestone event provides a concrete example of how our faculty members' scientific and community-based research efforts can be translated into policy and social change at the national level and beyond.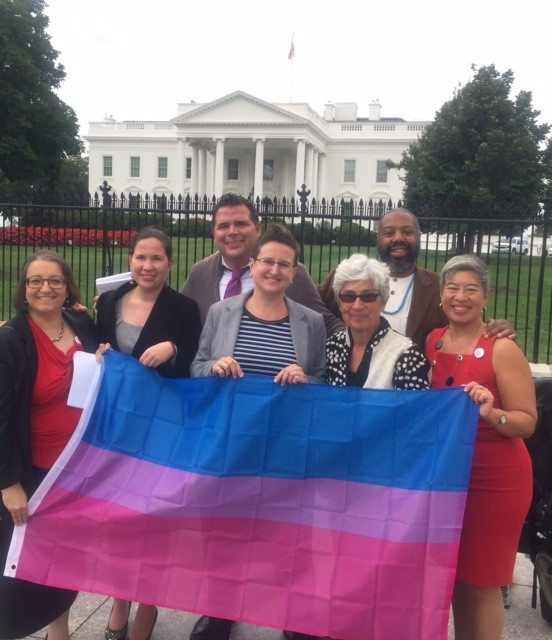 Dr. Dodge and fellow Bisexual Research Collaborative on Health (BiRCH) scholars Drs. Elizabeth Saewyc (University of British Columbia), Lauren Beach (Vanderbilt University), Cheryl Dobinson (University of Toronto), Judith Bradford (The Fenway Institute), Tania Israel (University of California at Santa Barbara), and Heru Khuti (Goddard College).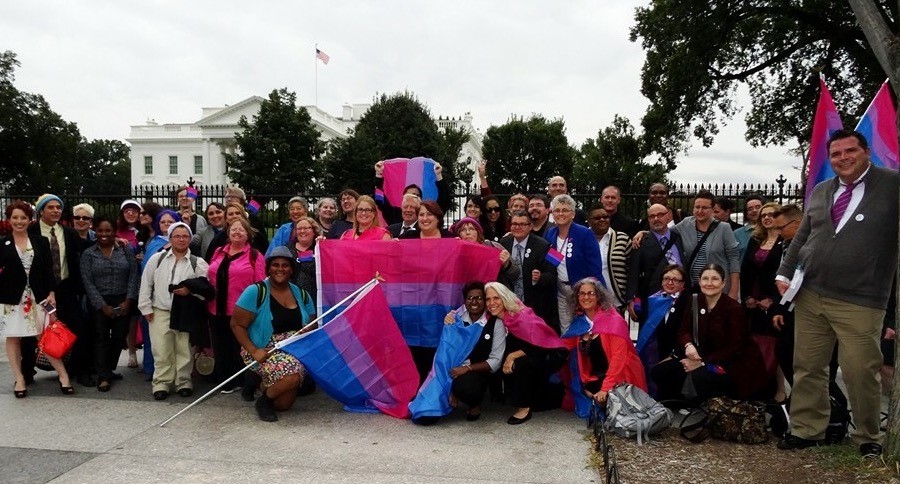 White House Bisexual Community Policy Briefing participants celebrate this historic event!